Fall Protection

By:  The Mine Safety Institute, Part 46 New Miner Training & Annual Refresher Training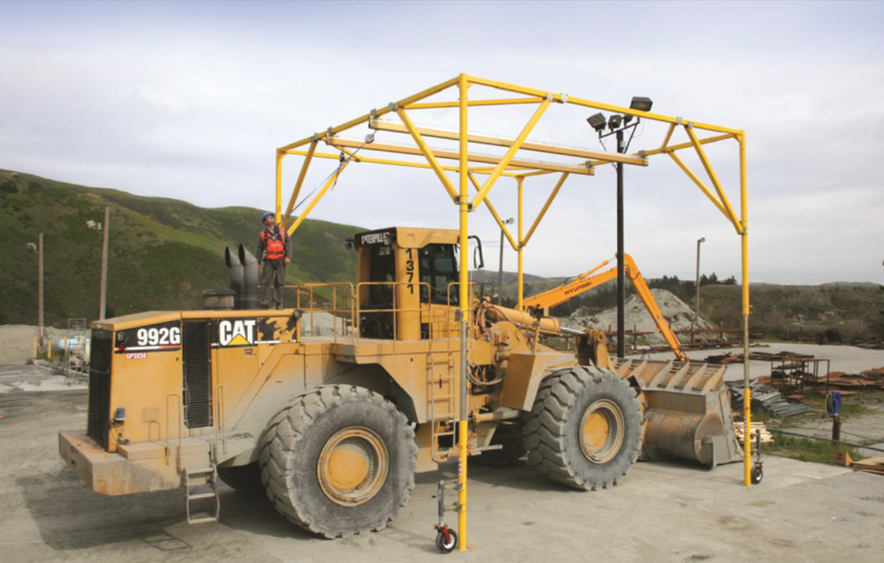 A Small Fall Is A BIG Deal

No height is exempt from warranting fall protection.
On the mine site, even a small fall can lead to serious injury and big falls often mean death. Using correctly fitting fall protection every time it's needed is very important.
Any time work must be done where there's a risk of falling and no guard rails are provided, fall protection must be worn. While OSHA and MSHA have conflicting rules on this, the bottom line is that no height is too small to warrant fall protection if there's a possibility of falling. Period.
Fall protection = full body harness + lanyard + tie off.

LADDER SAFETY
Use the right ladder for the job. Don't exceed the weight and height limits.
Be aware of slippery conditions
Ladders are neither platforms nor scaffolds.• Don't stand on the top 4 rungs of extension ladders or the top 2 rungs of step ladders.
Set the extension ladder base 1 ft. away from the wall for every 4 ft. of ladder height.

BODY HARNESS FIT
A body harness distributes the force of a fall to the buttocks.
The chest strap must be on top of the chest but not on the throat.
Make sure all the straps, buckles and clips are attached according to the manufacturer's req. every single time.
WOMEN & HARNESS FIT
Women have narrow frames, the straps should not be too wide to fit properly or the fall impact may not be distributed properly or fail to prevent falling out of the harness.
Harnesses designed for women have chest straps to either side of the chest rather than crisscrossing over it and offer more hip support.