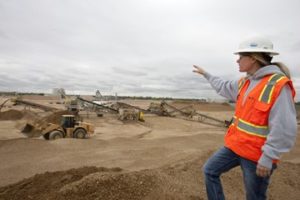 Britney G.
Britney is a registered Professional Engineer in Colorado and Wyoming.  She has completed 8 years in the Army National Guard. Her career has been in mining, land development, asphalt, ready mix and sand and gravel operations for almost 20 years. Britney is currently employed by Martin Marietta, where she has held  the positions of Quality Control Manager, Aggregate Plant Manager and serves currently as Senior Project Engineer.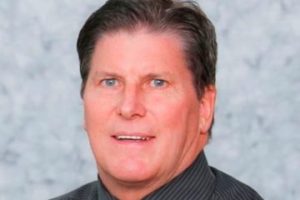 Todd O.
Todd is the Executive Director for the Colorado Stone, Sand & Gravel Association. Prior to that, Todd spent many years in the construction, aggregate mining and the concrete industries . His experience includes managing businesses and operations in both the U.S. and Canada.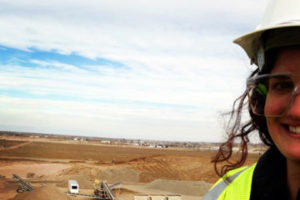 Annelise S.
Annelise has been involved with the Colorado Stone, Sand & Gravel Association (CSSGA) since 2012 and has worked closely with the association's Safety Committee throughout this time.  Her background includes usability testing, education outreach, as well as research and development of safety training products.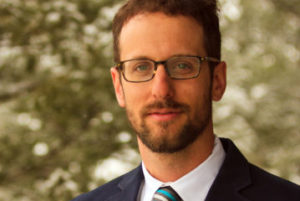 Josh S.
Josh Schultz is the Managing Attorney at the Law Office of Adele L. Abrams, PC's Denver, Colorado Office. The Law Office of Adele L. Abrams is a firm that represents employers in MSHA and OSHA defense, compliance, and training nationwide. Mr. Schultz is accredited by the International Society of Mine Safety Professionals. Before joining the Law Office of Adele Abrams in September 2008, he clerked with the United States Environmental Protection Agency and the Maryland Office of the Attorney General.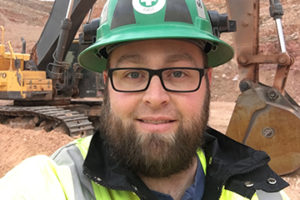 Tom W.
Tom started work as a Firefighter/EMT for 8 years specializing in wildland firefighting and medical care. Then he moved to fire inspections after Graduating Cum Laude with a B.S. in Fire Science from Columbia Southern University. Doing fire inspections, he worked in many diverse industries including being the mine fire inspector for 2 years with SimplexGrinnnell. Tom became the Safety Director for Transit Mix Concrete Company in 2016.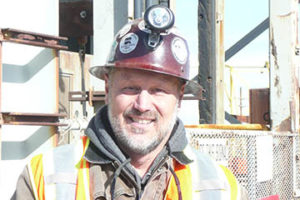 William Y.
William is a Certified Mine Safety Professional who has been the Director of the State of Colorado Mine Safety Training & Education Program for the last 23 years. Before that William worked for 14 years in the underground and surface metal and non-metal mining industry for three major mining companies.  He has enjoyed collaborating with many state, national and international mining trade associations and mine health and safety professional organizations.
Will this product satisfy all of MSHA's New Miner Training Requirements?
This product is intended to be utilized for at least the first 4 hours of the 24 hours of training required by the U.S. Department of Labor's (DOL) Mine Safety and Health Administration's (MSHA) regulations.  However, MSHA requires training that is specific to each mine site that this program cannot address.  In addition to this training, operators must train employees on all required topics required by 30 C.F.R. §46.5(b) and 30 C.F.R. §46.5(c).
Each person at a mine site is responsible for ensuring that health and safety standards are observed at all times. The employer is accountable for providing information, instruction, and supervision to all workers. A competent person(s) is obligated to ensure all workers are properly trained and are compliant with regulations. Mine employees are responsible for observing all standards and practicing safe work habits.
Your company must have a training plan that lists this training, is administered by a competent person, and complies with 30 C.F.R. §46.3. In addition, you must complete a training certificate or an MSHA form 5000-23 which meets the requirements of 30 C.F.R. §46.9.
How long will this training take?
The New Miner Training will take four hours at minimum, although the length of time it takes each participant to complete the training will vary.
What topics are covered in this training?
MSHA CFR §46.5 Required Training
Corresponding Training Module
Introduction to the work environment
Module 1: Introduction

Module 2: Mining Environments

Recognition and avoidance of electrical and other hazards
Module 3: Hazards
Emergency medical procedures; escape and emergency evacuation; fire warning signals and firefighting procedures
Module 4: Evacuation Procedures

Module 4: Firefighting Procedures

Health and safety aspects of the tasks to be assigned
Module 5: Task Training

Module 6: HazCom & GHS

Statutory rights of miners and their representatives
Module 7: Statutory Rights
Authority and responsibilities of supervisors and miners' representatives
Module 8: Line of Authority

Rules & procedures for hazard reporting
Module 9: Rules & Procedures
Respiratory devices
Module 10: Respiratory Devices
First Aid
Module 11: First Aid
Will I receive a completion log?
Yes. Once you complete the training you will receive a printable Training Log which tracks the total time spent in the program and the time spent on each module.
How do I hold a group training session?
After purchasing a group license, login with your email address at www.minesafetyinstitute.org/log-in.
Once logged in click on "Group Leader" in the top navigation menu.
Enroll new users by entering the first name, last name and email address of the attendees or import a CSV file (see the format in the sample csv file).
Once you have entered all the users, click "Add All Users" to add these users to training session.
Click on the "Enroll" button to start the training session. Note – this will reset any pending trainings. So, be sure to mark pending users as complete BEFORE using this button. Also, do not click this button midway through a class/course. If you plan to train attendees separately please have them login using their individual email addresses.
Click the "Start Training" button to go to the Course Dashboard and start the course.
Once the course is complete, visit the "Group Leader" page again and click the "Mark Course Complete" link next to each of the attendees' names.
Click the "Training log" link next to each attendees name to print their Training log.